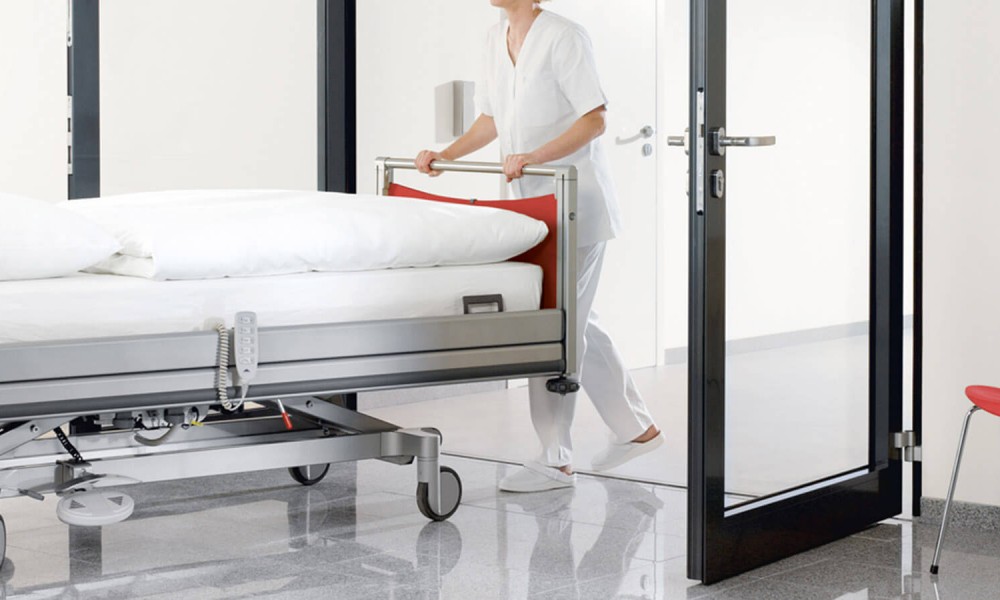 Cost-Effective & Low Energy Swing Doors
Low energy swing doors are a perfect solution for low traffic entrances where there is a need to assist entry or comply with DDA. Low energy swing door operators open and close the door at reduced speed, limiting the kinetic energy of the moving door to levels deemed safe and suitable for disabled users.
The electro hydraulic control unit in all of our low energy swing doors allows the door to be used manually by able bodied persons, without risking damage to the automatic operator, but upon activating the low energy door (by pressing on a push pad), disabled visitors can enter the premises using a door that opens in a controlled and slow motion, making access incredibly easy.
We supply low energy swing doors to clients based in areas such as Essex, Kent, London and all of the surrounding areas.
Low energy swing operators are particularly effective for slow moving traffic which includes the elderly, wheelchair users, and the otherwise disabled. Additionally, we can fit our system to your existing door which will eliminate the expensive costs of a replacement door.
FEATURES
At Capital Doors UK, all of our low energy doors and units include:
Remote Fobs
Push Pads
Wireless Push Pads
SERVICING
Low Energy Swing Doors require at least 1 annual service in order to comply with British Standards 7036. During this service, a safety check will be carried out by one of our authorised technicians. We can also offer preventive servicing and maintenance on a contracted basis or reactive servicing and maintenance on a non contracted basis.
Preventative Servicing
Our planned or preventative servicing and maintenance is undertaken on a contracted basis.
All contracted clients receive a discount on materials and call-out charges. If you require an engineer to attend and give you a free quotation for a service contract please call or email our office.