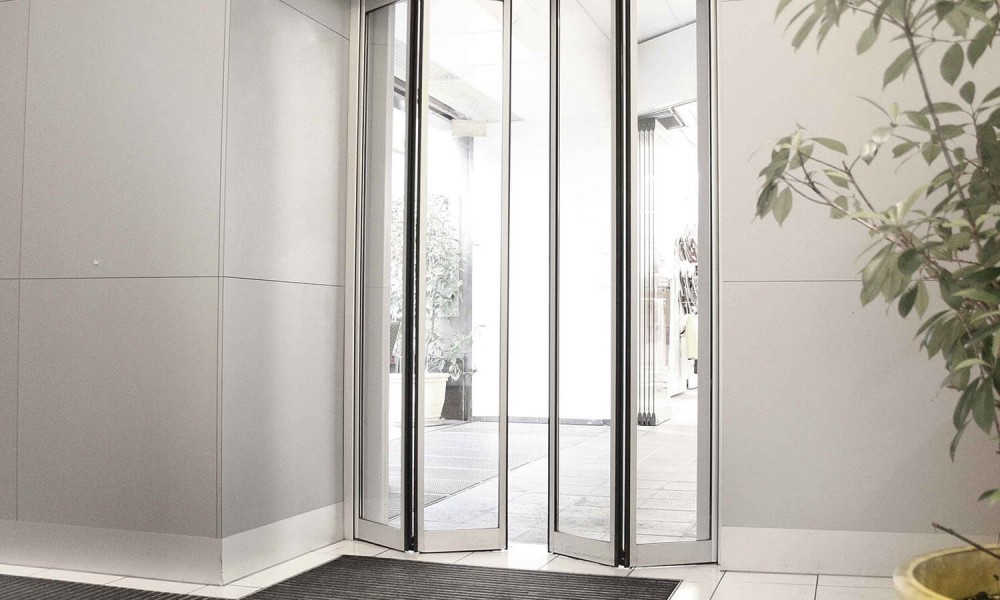 Automatic folding doors not only provide a comfortable, convenient environment for all users but also ensure that doors open when required, and more importantly close after use conserving valuable energy.
The Automatic folding doors that Capital Doors UK supply and fit provide an excellent climate control system, keeping the warm air in and cold air out of your business in the winter, and cool air in and warm air out during summer. Manual doors are often left open, wasting valuable energy, so automating your doors in conjunction with smart control systems will ensure that they only open when required, and more importantly stay closed when unused.
Automatic folding door operators are extremely reliable and efficient, minimising energy consumption and providing fast operation of doors. This ensures minimum disruption to inside air temperatures. The doors we fit have a multitude of glass options so we are sure to have something to suit your individual building and customer requirements.
All of our doors are:
Convenient, and provide contact free access
Extremely safe and compliant to BS7036 legislation
Energy efficient and can be thermally insulated
Functional and Aesthetically pleasing
Preventative Servicing
Our planned or preventative servicing and maintenance is undertaken on a contracted basis.
All contracted clients receive a discount on materials and call-out charges. If you require an engineer to attend and give you a free quotation for a service contract please call or email our office.